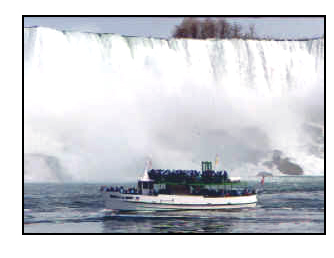 HSNY a Niagara: Viaggio panoramico in treno alle Cascate di Niagara e Buffalo. Gli studenti visitano le cascate mozzafiato, fanno il giro in barca con la Maid of the Mist e poi, di notte, assistono allo spettacolo di luci sulle Cascate. La mattina dopo, esplorano le cascate per poi andare a Buffalo: librerie funky, bellissimi caffè, e il celebre Albright-Knox Museum of Contemporary Art. Poi, di sera, spettacolo di Shakespeare in Buffalo's Delaware Park. Quota di HSNY a Niagara: 375 Euro Include viaggio in treno A/R , ingressi alle cascate e all'Albright Knox, giro in barca alle Cascate e sul Canale, hotel a Niagara con piscina (1 notte), hotel Buffalo (1 notte).
HSNY a Philadelphia: una gita di una giornata al Franklin Park, al Water Front, alla Liberty Bell, al Philadelphia Museum of Art, al Rodin Museum, and more …
Quota di HSNY a Philadelphia: 100 euro
10 giorni in più al Y:  Gli studenti HSNY students hanno la possibilità di estendere il loro soggiorno al Y per 7 giorni in più. Potranno continuare ad usare tutti i servizi del Y (cucine, piscina, palestra…) e saranno liberi di organizzare le proprie giornate come preferiscono. Quota per i 7 giorni aggiuntivi: 150 euro.
Alloggio Extra: 
Sono disponibili al Y anche le stanze singole al costo supplementare di 250 Euro * Le coppie possono richiedere una camera matrimoniale nel loro modulo di iscrizione senza nessun costo supplementare.
HSNY LINK
Vi piacerebbe avere più informazioni su dei posti che visiteremo quest'estate? Visitate i seguenti HSNY link: