Dates
Humanities Spring in New York 2017 will run from August 1st to August 30th (from the 1st to the 6th orientation, from the 7th to the 27th intensive classes and activities all in English from 9 a.m. to 7 p.m. every day plus 2-3 evenings a week for concerts, plays, happenings, etc.). August 28th to 30th are free days.
Costs 

                                                                                             
HSNY 2017 will cost 4,200 euros. Students who apply by March 1st 2017 are automatically eligible for our 250 euro EER! (early enrollment reduction).   
HSNY offers 4 work-study scholarships to qualified applicants awarded on the basis of need.
*** Those who wish to pay with PayPal should add a 5 % commission to the amount paid.
Applying to HSNY: to apply to HSNY you submit the HSNY enrollment form (click here for the form). We ask that you fill the form out in English if you possibly can. Don't worry, this is just to help us get an idea of your level and of how we can help you best when we are all in NY together. 
HSNY 2017 Price includes: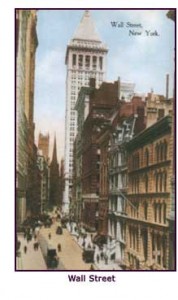 Roundtrip flight to New York
Double room at the Y. Singles are available too for an extra 250 euros.
NYC bus and subway passes
Classes
Walking tours and guided visits
All admission fees to group-attended museums, galleries, etc.
All tickets to Shakespeare in the Park, Harlem Gospel and other group-attended events
Breakfast (yogurt, cereal, juice, coffee, etc) and sandwich lunches (American classics, from peanut butter & jelly to chicken salad, fruit, etc)
Good-bye Circle-line tour (by boat) of Manhattan
*Humanities Spring reserves the right to cancel any HS program. All applicants will of course be reimbursed in full.
Application fee: The HSNY Application Fee is 35 euros. Dinner is not included at HSNY because… Uptown and downtown, there are wonderful restaurants all over New York (from very cheap to very expensive). Of course, students can always decide to stay home at the Y and cook their own dinners in our Y kitchen, either individually or in groups. But at least some of the time, all Humanities-Springers go out and explore NYC's myriad restaurants. We help you to discover your own favorites, whether it is Pig Heaven (a famous Chinese restaurant near the Y) or Jackson Hole (NY's classic hamburger joint) or the Kiev with its huge portions of wonderful Ukrainian food, restaurant in the East Village many New Yorkers especially love (about 12 minutes from the Y by subway; the subway makes everything close). For relaxed, low-key dinners just a few minutes walk from the Y, HSNY especially recommends the Barking Dog Café (good American cuisine, especially Southern) and its Blue Plate summer specials (about 15 euros).