HUMANITIES SPRING IN NEW YORK (HSNY) is a full-immersion, travel-study program based at the  famous 92nd street YMHA ("Y") in Manhattan, in one of the culturally liveliest sections of New York. Students have 3 hours of morning classes and then spend the rest of their day looking at related works of art and architecture and experiencing New York City and the English language firsthand.
We visit NY's 18th-century City Hall, the Chrysler Building with its hubcap ornamentation, the Empire State Building — all with American architects who live and work in NYC. We listen to reggae at the Caribbean Music Festival in Brooklyn and to jazz in Central Park under the stars. We have coffee at funky East Village coffee shops, at 19th century cafés just off Washington Square, or at the Met's Rooftop Café, with its views of the city skyline and its contemporary American sculptures. We give you this liveliest of cities firsthand, and the linguistic tools to help you experience it for yourselves.
HSNY Home Base
Our home base in NYC is the de Hirsch Residence at the 92nd St. Y, an important cultural center just a short walk from NY's famous Museum Mile (with everything from an Institute of Contemporary Photography to NY's whimsical Museum of Technology and Design). Students live in comfortable double rooms (singles available for a supplementary fee) and use all Y facilities: the gym with 25-yard swimming pool, the Buttenwieser Library, with its daily newspapers and magazines, the Y coffee house, films, dance performances, readings, etc. — all free for HSNY students. Home to many students and interns themselves newly arrived in NYC, the Y is an excellent place to meet people, exchange ideas, and experiment with your English!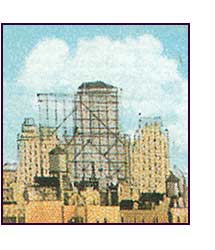 Students 
Students need have no previous or background knowledge of art or architecture. What is important at HSNY is the desire to learn.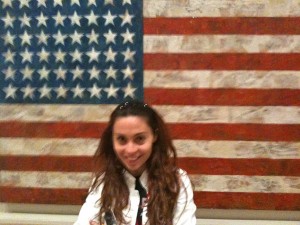 Our directors
Jane Oliensis was born in New York City and got her degrees at Harvard and Columbia Universities. She has published poems and translations both in Italy and the United States and lectured on literary subjects on both sides of the Atlantic. Professor Oliensis has taught a wide range of courses in Italy, including two of her favorites, A History of Anglo-American Literature, from Anglo-Saxon Riddle Poems to Marianne Moore, and a seminar on Becoming New York City. Professor Oliensis taught for several years at the Università di Perugia, in the Facoltà di Scienze Lingustiche. She left the University in 2007 to devote herself exclusively to Humanities Spring. She founded Humanities Spring in 1991. She agrees with Horace that all true learning should teach and delight students. Professor Oliensis lives in the hills outside Assisi with her family, one charming dog, and a lot of cats.
Marinella Caputo, professor, curator, and critic, got her degrees in Classical Archaeology and teaches Art History at the Liceo Artistico di Perugia. She has done research in archeology and art history (from classical to contemporary) and is widely published in scholarly journals, art reviews, and catalogues. Specialized for the last twenty years in the contemporary, Professor Caputo has curated exhibits of contemporary art all over Italy, and lectured on contemporary themes at universities and cultural institutes both in Italy and abroad. She encourages creativity in her students, and believes it is important for teachers and students alike to be continually inspired by the art and architecture they see – both in their work and in their lives. She has taught classes in Italian, archaeology, translation, and art history at Humanities Spring for over 20 years.